Thursday. 1.22.09 10:37 am
I just wanted to drop in and say hi! I haven't spent too much time on the internet recently since I am 7-8 months pregnant and extremely nauseous from it - yes, even now, but I did want to drop in, since I got a kind of new computer from my grandmother.. meaning it was newer than mine was! But, yes, I am very pregnant and we have been setting that up recently and the like - my boyfriend put the crib together last night (even though it took him some time in the morning, too) and he will finish the rest later when he gets home from work since one annoying part was really being a pain.
Girl - Lilium Sage.
Boy - Euan Gage.
But! We don't know what it is yet.
Comment! (1) | Recommend! | Categories: Pregnant [t]
Anime Review and Synopsis - Higurashi no Naku Koro ni - Episode 2
Higurashi episode 2 starts off where episode 1 left off, with Keiichi in the junkyard and Rena walking up behind him with a machete. Rena stumbles on the trash heap, making a lot of noise and Keiichi turns and sees her and immediately panics and falls backwards. Rena's face becomes worried and she goes over to him asking if he is okay and then explained that Keiichi said that he needed something like an axe, so she went and got this weapon. After Keiichi relaxes, he tells Rena she did a good job and they can come back and finish the job tomorrow. Rena is disappointed but he reassures her that they will come back tomorrow and dig up her statue.







The next scene, the gang is at school and they are participating in their club activities and Mion explains that the only annual festival in Hinamazawa is coming up and that it's called Watanagashi. Not only that, they will be making their rounds at the stalls and conducting club activities while at the festival.






Mion, Rena and Keiichi make their way back to their part of the village when they run into Tomitake, who is taking pictures of some birds. He comments on how lucky Keiichi is for hanging around two beautiful girls and then they comment on his photography before he leaves. Keiichi is surprised that the two of them knew Tomitake and asks them if they knew him and they both say yes, that he comes every year and takes pictures.








A few more days pass and then the festival day arrives. Rika participates in the festival and the performance so she is dressed up in her Priestess attire and Rena and everyone thinks that this is totally cute. The group makes their rounds, eating cotton candy and playing various games. One game, Rika and Rena try to shoot a stuffed animal to get it, but they both fail and then Keiichi does it and wins it for them. The entire time Tomitake is taking pictures of them and the festival. Then Rika's performance comes around and they all watch it happily before the last part of the festival, which is dropping cotton into the river to erase one's sins and let them wash away. Rena and Keiichi drop their cotton in together before Keiichi wanders away and gets lost from her, accidentally running into Tomitake and a new blonde woman.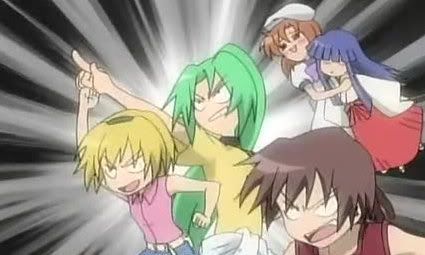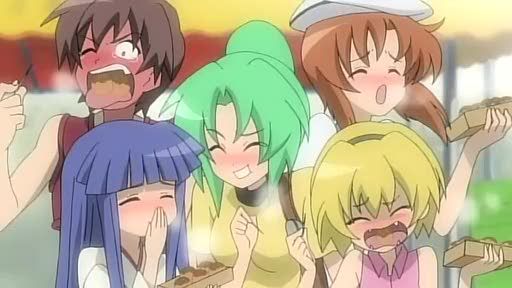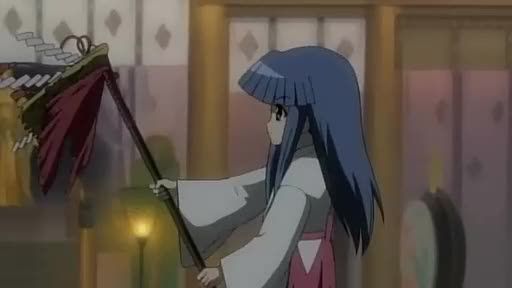 They talk for a moment before Keiichi says that he is still confused about many things in the village and asks them about the dam incident that happened years ago. Tomitake said that the dam project started about 7-8 years ago and during the time when they were trying to get it going many scandals and other things came to light and then there was a horrible dismemberment of the leader of the dam project. Many of the people in the village believed it was the curse of Oyashiro-sama, which is the God the villagers worship, but others were not so sure. After that the project was cancelled, but every year after that, on the day of the Watanagashi festival, someone was murdered and it happened four years in a row, the present day being the fifth year. This obviously freaks Keiichi out and he questions it again, asking if someone was really killed every year on the Watanagashi festival, so they get more into detail.They tell Keiichi that the first year after the first dismemberment one of the couples that were for the dam project fell off a cliff when they were visiting somewhere. The next year the Shrine Priest was found dead in his home, but no one could find the reason and his wife was found in the lake not too much later, having killed herself. The next year a housewife was found beaten to death in the woods.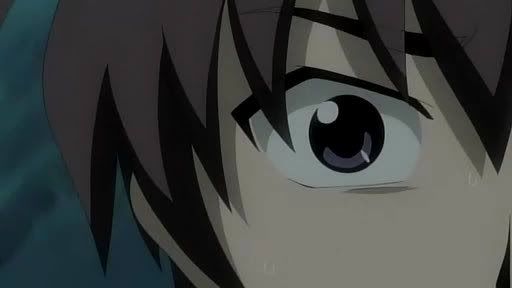 Hearing all this freaks Keiichi out even more and then the next day he is in class playing a game that is basically 'Clue' with the girls when he has to leave to go to the bathroom. On the way to the bathroom his teacher tells him that he has a guest and he goes outside and meets a detective who asks him to sit in his car with him. Once out there, he asks Keiichi if he knew the guy in the photo he had and showing it to him, Keiichi says yes, he does know him and asks if it's Tomitake. The detective nods and then hands him another picture and asks if he knows the woman in the picture. Keiichi sees that it is the woman that was with Tomitake last night and says yes, he met her last night, but he did not know her name. The man asks Keiichi when he last saw them and he says last night after the performance. Keiichi, getting paranoid, asks him why, did something happen and the man says yes, Tomitake passed away the night before. They found him in the woods with multiple marks on his body, so the detective thought that it was multiple assailants that attacked him, but his ultimate form of death was suicide by digging through his neck with his own fingernails. Keiichi gets a little sick and then asks what happened to the woman, who the man says is Takano Miyo, and the detective says that she is still missing and they do not know where she is. After that, the detective tells him that the murder probably happened right after Keiichi had seen them and that if Keiichi gets any kind of information at all, even if he thinks it is irrelevant, to give him a call. He also then mentions to not say anything about this to anyone, especially not the Sonozaki (Mion) family. Keiichi asks why and the detective says that he does not know who in the town is involved and he does not want to worry the villagers and Keiichi says he understands and just before leaving, the detective finally introduces himself as Ooishi.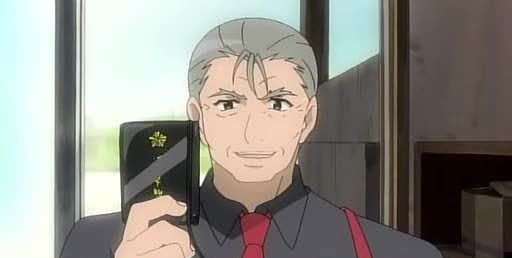 After that he is sitting in the classroom, half asleep at his desk, when he hears Mion and Rena talking behind him about a woman that was demoned away. He gets freaked out a bit once more, but then the scene switches them playing their Clue game again and Mion saying that she had to leave for the day because she has to go and help her Uncle out. Keiichi is surprised and Mions runs off quickly. Right after that, Satoko and Rika say that they will go home, too and Keiichi whines his disappointment because he wanted to play more. After Rika, Mion and Satoko are gone, Rena is cleaning up the classroom and Keiichi finds one of the clue cards with the name, "Satoshi" (because the cards have their names and people they know, instead of fake characters), so he asks Rena if there was another transfer student that transferred out before he came and she said she doesn't know, but then he says he thinks there is and he thinks he's in his seat, so she admits to it and says yes, he is and that's why she doesn't want to talk about it.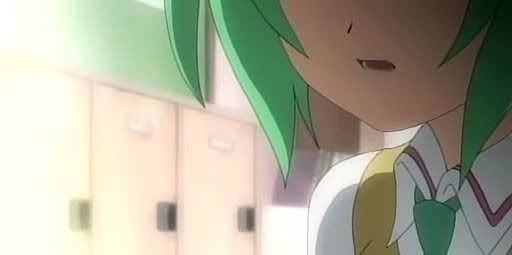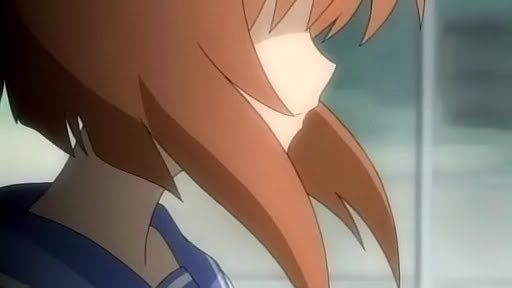 After that, he and Rena walk home together and on the way he stops and confronts her, telling her that he thinks there is something everyone is lying to him about. Rena also stops and asks him if there is something he is also hiding from them. Keiichi asks her why she would say that, and she repeats it again - Keiichi is hiding something, too, isn't he? When Keiichi says no, Rena gets enraged and screams, "LIAR!" with demon-like eyes, at him so loudly that the birds in the trees behind her fly away. Rena then tells him that she knows that someone came to talk to him today and she asks who it was but Keiichi says it was no one. She asks it was a stranger then and he says yeah, so she asks why a stranger would want to come and talk to him for no reason, but he can't answer. She walks over to him then and smiles up at him with her scary demon eyes, saying there is something they are hiding and there is something he is hiding before turning back to normal and smiling all cute, while Keiichi is left there in total shock.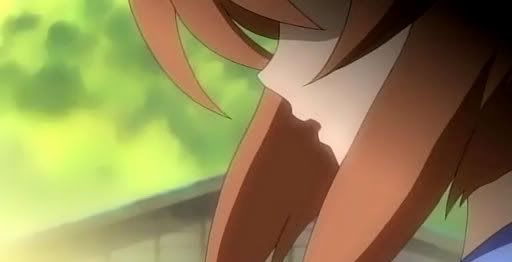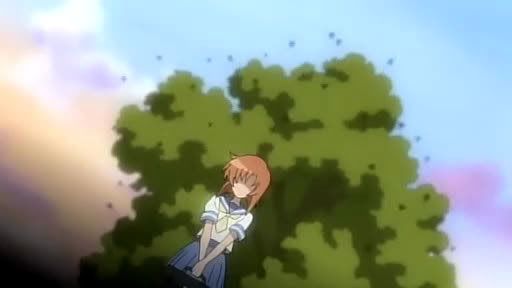 That night, Keiichi is in his house when he gets a phone call from the book store. Not knowing who it is, he goes into his room and gets on the phone and Ooishi is on the other line and tells him that he will be calling from this number so that they can talk safely. Keiichi nods and they talk about it a bit more and Ooishi tells him about the murders from the years before a bit more and then eventually gets to the murder from the year before and says that the housewife was killed and that the original culprit was someone from the village, but then the real culprit was caught, but before they could get the ultimate truth out of him, he died while in prison and the first suspect from the village, went missing. Keiichi asks about him and then Ooishi tells him that the suspects name was Satoshi Houjo and that he was about Keiichi's age, in the grade above him and had went missing the year before. Keiichi, realizing that this was the name of the person he asked about earlier, gets freaked out yet again, but then a kick at his door breaks him out of it and he hears his father telling him to answer the door. Keiichi hangs up the phone and gets up to answer his door and his father is standing there with a try and two cups of tea and tells Keiichi not to hide Rena like that, but Keiichi has no idea what he is talking about and he asks his father if Rena was at the house and his dad says yes, that he let her inside and told her where Keiichi's room was. Keiichi says she's not there and his dad leaves and Keiichi goes in his room to freak out, knowing that Rena was out there listening to everything he said to Ooishi and the episode ends with Rena standing outside his house, looking up at his window with her scary demon-eyes.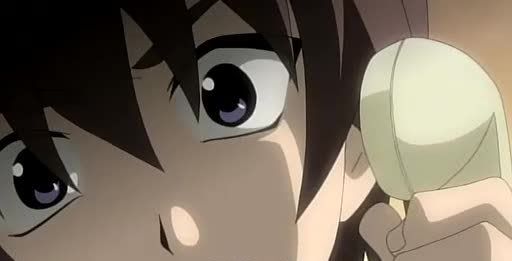 Comment! (0) | Recommend! | Categories: anime [t], higurashi no naku koro ni [t], anime review [t], images [t]